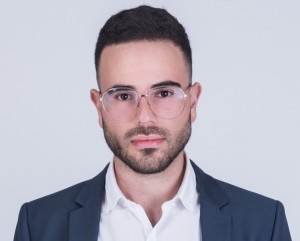 Much has been said about freedom of speech being shut down on university campuses across the UK and I should know, given that in 2016 around 300 students attempted to prevent me from speaking at University College London (UCL).
Universities are rightly celebrated as a forum for freedom of expression, where ideas are openly exchanged and debated. Since my experience, I have been encouraged that we are starting to see a backlash against intolerance.
Intimidation and dissent can take many forms. But on my visit to UCL, I experienced protestors jumping through windows and banging on the walls, alongside the chant "from the river to the sea, Palestine will be free" – a less than subtle call for the destruction of Israel. I had to be rushed off the campus by the Metropolitan Police, when it became clear that I was in physical danger.
Following this alarming incident, I was invited back to an event in 2017 that was moderated by the Provost of UCL. The event took place in a location that was heavily guarded, with private security and police. I was loudly greeted by around 80 protesters who came with the aim of once again shutting me down.
What these activists supposedly objected to was my service in the Israel Defence Forces (IDF), which they characterise as an army of war criminals. I served in the COGAT unit, where I used my Arabic skills to work as an intermediary between the IDF and the Palestinian Authority, promoting humanitarian cooperation. But this was of little concern to a faction of activists who condemn 'normalisation' between Israelis and Palestinians.
You may also recall that a similar much-publicised incident took place at King's College London in the same year, where an Israel society event was disrupted by violent demonstrators who smashed a window and intimidated students. The Israeli guest speaker was a left-wing peace activist and former head of Shin Bet. Again, peace counts for nothing amongst this crowd.
The repulsive 'Israel Apartheid Week' that takes place across UK campuses annually, has been cited as creating a poisonous atmosphere for Jewish and Israeli students. It is striking that no other nationality is targeted in this manner – nor should they be.
My experience in the UK was disturbing, but it is even more heartbreaking to think about the experience of British Jews today, who have their identities constantly questioned and challenged.
The reputation of the UK as a hub for anti-Israel activity has not been without consequence. Figures from the Higher Education Statistics Authority in 2017 sadly reveal a dramatic 32% fall in the number of Israelis choosing to study in Britain.
I am pleased that the Conservative Government has taken action to counter this prejudice. In 2017, the then-Universities Minister Jo Johnson wrote to the Chief Executive of Universities UK to underline the obligation of all UK higher education institutions to tackle antisemitism on campus, particularly in the context of 'Israel Apartheid Week'.
Home Secretary Sajid Javid has been a relentless voice against antisemitism and in January 2018, announced that the UK Government will provide £144,000 in new funding to combat hatred against Jews on university campuses.
These actions send a clear signal to those that wish to hassle students and silence open debate on university campuses, and it is for this reason that I look forward to returning to the UK to continue promoting Israel, peaceful coexistence, and open dialogue.
Hen Mazzig
This article appeared in CFI Informed Magazine 2018/19. Read the full magazine here.