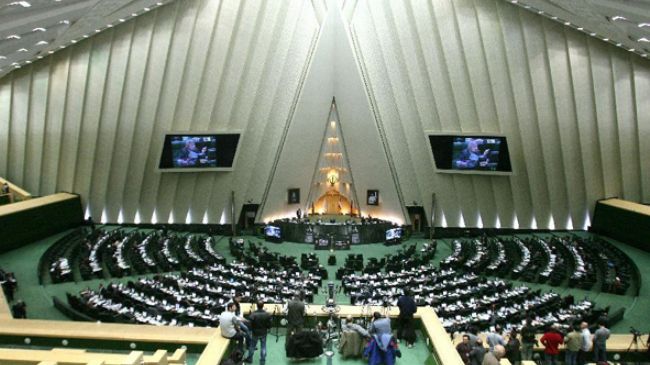 The Iranian FARS news agency has reported that Iran's Foreign Minister and Nuclear Chief told members of Parliament on Tuesday that Iran will begin using its latest generation IR-8 centrifuges as soon as its nuclear deal with the world powers goes into effect.
If accurate, the report throws into question the hailed framework agreement with Iran, as such a move breaches the US-published terms of the deal, and would seriously accelerate Iran's potential progress to the bomb, as Iran has claimed that its IR-8 centrifuges enrich uranium 20 times fast that the IR-1 centrifuges currently in operation.
FARS reported that "Iran's foreign minister and nuclear chief both told a closed-door session of the parliament on Tuesday that the country would inject UF6 gas into the latest generation of its centrifuge machines as soon as a final nuclear deal goes into effect by Tehran and the six world powers."
The report claimed that Foreign Minister Mohammad Javad Zarif and Atomic Energy Organization of Iran (AEOI) head Ali Akbar Salehi made the promise when they briefed legislators on the framework agreement. They argued that the move was permitted under the terms of the deal.
FARS quoted Javad Karimi Qoddousi, a member of the parliament's National Security and Foreign Policy Commission, as saying that; "The AEOI chief and the foreign minister presented hopeful remarks about nuclear technology R&D which, they said, have been agreed upon during the talks (with the six world powers), and informed that gas will be injected into IR8 (centrifuge machines) with the start of the (implementation of the) agreement."
Since the announcement of the framework agreement in Lausanne, differences have emerged between the P5+1 powers and Iran over what was agreed.
The parameters of the framework agreement, detailed by the United States, clearly state that the use of anything other than the most basic first generation IR-1 centrifuges is banned for 10 years. The documents states that "Iran has agreed to only enrich uranium using its first generation (IR-1 models) centrifuges at Natanz for ten years, removing its more advanced centrifuges… Iran will not use its IR-2, IR-4, IR-5, IR-6, or IR-8 models to produce enriched uranium for at least ten years."