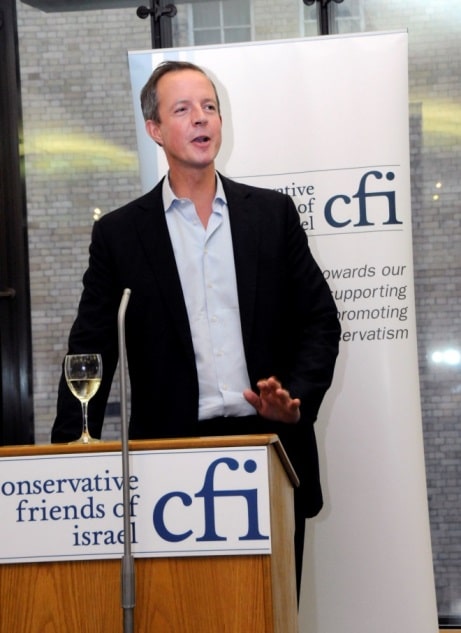 CFI's Annual Members Reception proved to be a successful evening in July 2013, attracting as many as 200 people, including 60 parliamentarians.
CFI were delighted to welcome keynote speakers Nick Boles MP, Planning Minister, the Ambassador of Israel, H.E. Daniel Taub, and James Clappison MP, CFI's Acting Parliamentary Chairman.
Nick Boles MP spoke in place of Alistair Burt MP, Minister for Middle East, who unfortunately had to withdraw from the event at short notice on Foreign Office business.
Among the MPs was CFI's outgoing parliamentary chairman Rt. Hon. James Arbuthnot MP, Baroness Neville-Jones, and Robert Halfon, MP for Harlow. The event, held in the Atlee Suite at Portcullis House, was the last before the summer recess.
Nick Boles MP urged that Israel should be supported as a bastion of democracy in the Middle East. Speaking warmly of the UK's relationship with Israel, Mr Boles noted that whilst the British government did not agree with every policy of the Israeli government, the ties between the two nations would always remain strong.
Ambassador of Israel, H.E. Daniel Taub thanked the gathered Conservative MPs for their steadfast support for Israel, and the team at CFI for all their hard work.
James Clappison MP thanked Rt Hon James Arbuthnot MP for his 7 years of dedicated service at CFI as the organisation's Parliamentary Chairman.
CFI would like to sincerely thank every member who attended the event, and we hope you enjoyed the evening!