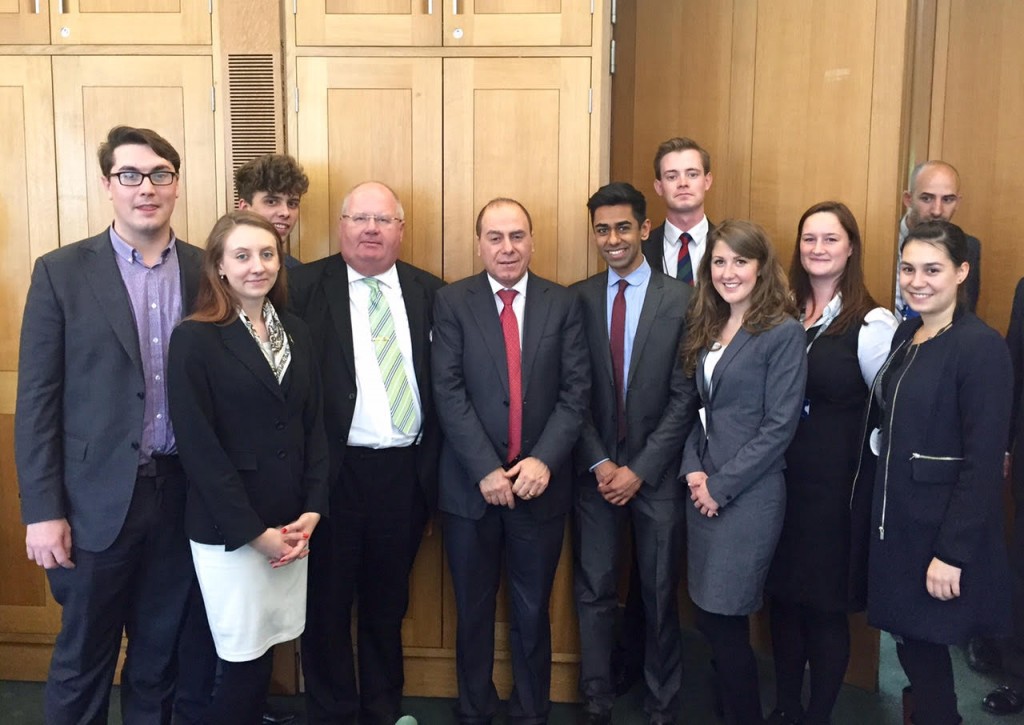 As many as 50 parliamentarians and key CFI supporters attended a briefing event in Parliament on Monday with Israel's Vice Prime Minister and Interior Minister Silvan Shalom.
Among the 15+ MPs and Peers to attend the briefing, were CFI's Parliamentary Chairman, Rt. Hon. Sir Eric Pickles MP, Rt. Hon. Baroness Pauline Neville-Jones, Jonathan Djanogly MP and Dame Angela Watkinson MP.
Vice Prime Minister Shalom, who is Israel's new chief peace negotiator, spoke at length about Israel's desire for the Palestinians to return to direct peace talks and called on the Palestinian Authority to cease unilateral statehood actions. The nuclear talks between Iran and the P5+1 were also discussed, with the Minister expressing major concerns with the proposed parameters of a nuclear deal. He also outlined the strategic threats facing Israel, with Hamas and Islamic Jihad in Gaza, Hezbollah in Lebanon, Iran trying to establish a presence in southern Syria, and Salafi terrorists linked to ISIS in Egypt's Sinai Peninsula.
The meeting was also attended by eight of the Conservative Future delegates that visited Israel with CFI just a week earlier.