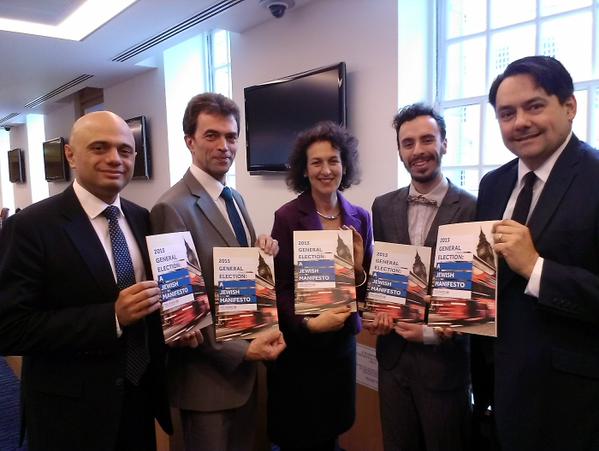 Secretary of State for Culture, Rt. Hon. Sajid Javid MP said he had "no tolerance for cultural boycotts of Israel" at a Board of Deputies event in central London on Sunday. He underlined: "whether cultural, education or divestment, the answer is the same".
Mr Javid branded cultural boycotts "a form of the oldest hatred in the world".
Speaking about last year's boycott of the UK Jewish Film Festival by the Tricycle Theatre in Kilburn, the Culture Secretary said: "I intervened. I thought it was totally and utterly unacceptable and wrong. I have made it absolutely clear what might happen to their [the theatre's] funding if they try, or if anyone tries, that kind of thing again."
In addition to boycotts, communal and national issues were discussed at the meeting including faith schools, Schechita and the threat of terrorism.