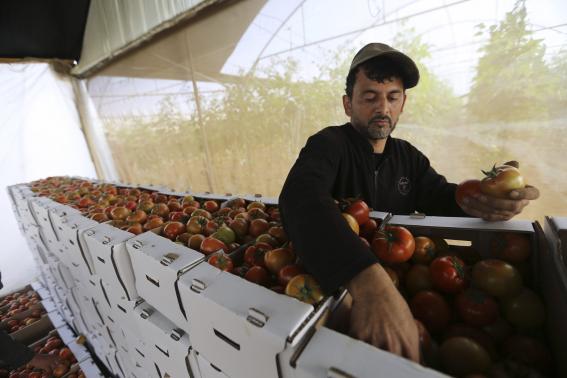 Israel imported fruit and vegetables from the Gaza Strip for the first time in almost eight years last week, in a partial easing of an economic blockade maintained since Hamas seized control of the territory.
27 tonnes of tomatoes and five tonnes of aubergines were trucked across the border under an Israeli plan to bring in around 1,200 tonnes of produce from Gaza each month.
Tahseen Al-Saqqa, marketing and crossing director in the Gaza ministry of agriculture said: "We hope this will be a new start that will benefit both farmer and economy".
Palestinian farmers have expressed hopes of the step leading to a revival in business after the 50-day Operation Protective Edge conflict last July and August. Robeen Qassem, a Gazan farmer said: "Farmers are struggling to live and the resumption of exports could revive their business. It is a good step".
In October 2014, Israel significantly eased restrictions on the movement of goods and people in and out of the Gaza Strip, for the first time since Operation Protective Edge.  Since the end of Operation Protective Edge in August 2014, more than 62,000 tonnes of construction supplies have entered Gaza and 43,000 Gazans have purchased material to rebuild their homes following the conflict.