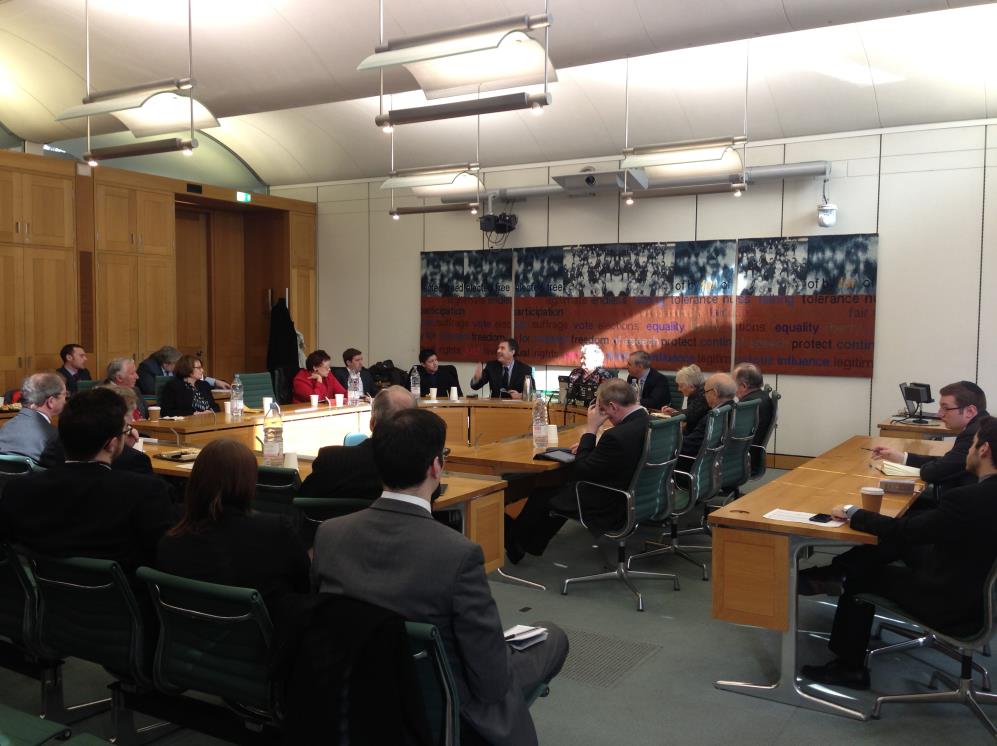 Nine Conservative MPs attended a cross-party briefing event coordinated by CFI in Parliament today with Yossi Shain, Professor of Political Science at Tel Aviv University and Georgetown University.
Professor Shain gave MPs a vibrant overview of Israel's colourful political system and the issues dominating the country's upcoming March 17th.
Among parliamentarians to attend were Foreign Affairs Select Committee Chairman Rt. Hon. Richard Ottaway MP, Baroness Neville-Jones, Bob Blackman MP, Peter Bone MP, Geoffrey Clifton-Brown MP, and Guto Bebb MP.
Underlining that the election was essentially "a referendum on Israeli Prime Minister Benjamin Netanyahu", the Professor stated that it was impossible to predict who would win at this stage as the polls changed each day.
Professor Shain claimed that the Israeli-Arab conflict was surprisingly not at the top of the voting agenda with the Israeli public.
He also said that the important issue of religion and the state had been completely neglected in the run-up to the election.
According to the Professor, the main issues in the minds of voters were the housing crisis and the economy.
At the time of the events, polls indicated that the election is a two horse race between Prime Minister Netanyahu and Leader of the Opposition Isaac "Buji" Herzog.
Many analysts have speculated that Netanyahu will win due to opposition leader Isaac Herzog's inability to form a coalition with the sufficient number of seats.