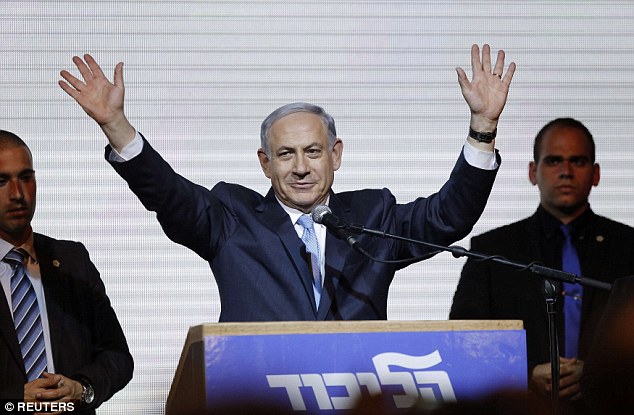 Benjamin Netanyahu defied expectations to win Israel's general election resoundingly yesterday, securing 30 seats compared to the Zionist Union's 24 seats of the 120-member Knesset.
The election has widely been seen as a referendum on Netanyahu, who has governed the country for the past six years.
Pre-election polling predictions that the elections would result in the Zionist Union winning as many as four more seats than Likud were proven wrong as opposition leader Isaac Herzog secured only 24 seats.
71.8% of eligible voters participated in the elections – the highest turnout since 1999.
The final election results showed right-wing Likud leading with 30 seats, centre-left Zionist Union with 24 seats, the Joint (Arab) List came third with 14 seats, centrist Yesh Atid on 11 seats, centrist Kulanu on 10 seats, and the right-wing Jewish Home on 8 seats.
---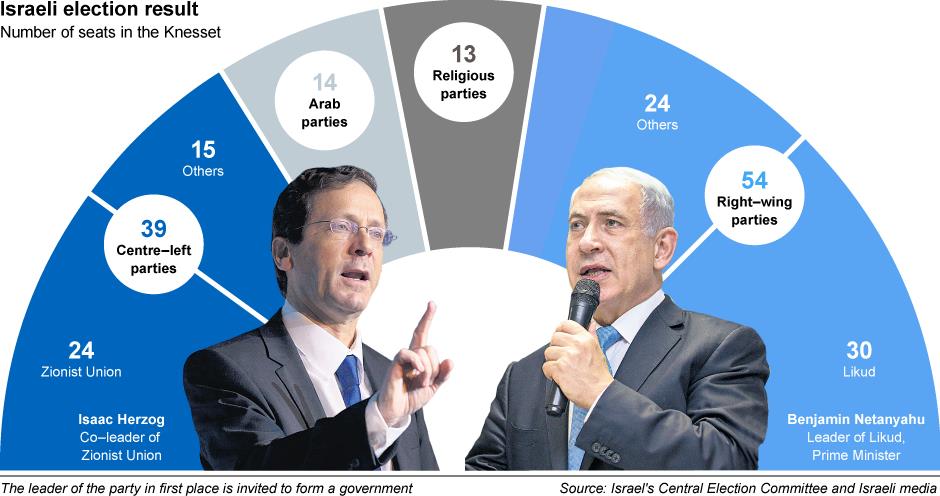 ---
These parties were followed by Orthodox parties Shas with 7 seats, United Torah Judaism on 6 seats, centre-right Yisrael Beiteinu on 6 seats, and left-wing Meretz on 4 seats.
Although the election has been declared a resounding victory for Israel's right-wing parties, the bloc (Likud-Yisrael Beiteinu-Jewish Home) received only one more mandate than in the 2013 election, with 44 overall.
Formal coalition talks are underway in Israel, with current Prime Minister Benjamin Netanyahu meeting with rival parties to discuss forming a governing coalition of centre-right and right-wing parties.