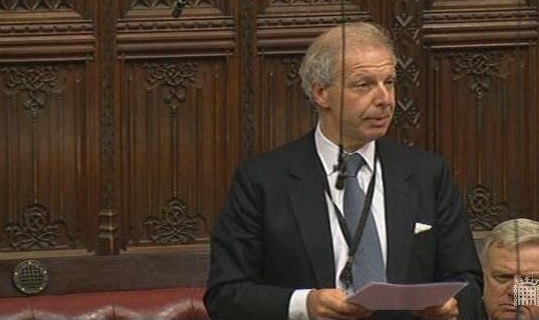 Lord Leigh of Hurley this week expressed concern about Gaza-based terror group Hamas's rearmament attempts and missile testing, in a House of Lords oral question on Israel's elections.
Lord Leigh asked the Minister of State for the Foreign and Commonwealth Office, Baroness Anelay of St Johns: "On the subject of UN involvement in the Middle East, does my noble friend share the concerns expressed by the UN political affairs chief, Jeffrey Feltman? He has cited evidence of Hamas testing missiles and attempting to smuggle in materials that could be used for missile production. Does she share my concerns that Hamas might be preparing for another conflict against civilians?"
Baroness Anelay said the government is "deeply concerned" about Hamas's attempts to rebuild terror infrastructure, and emphasised that the imperative was with Hamas to stop violence, "accept the quartet principles" and "join in with the efforts for peace".
Baroness Anelay of St Johns: "My Lords, we have assessed that Hamas is seeking to rebuild infrastructure, including the tunnel network in Gaza, and we are indeed deeply concerned about the reports to which my noble friend has referred of militant groups rearming. Hamas faces a fundamental decision about whether it is prepared to accept the quartet principles and join in with the efforts for peace or whether it will continue to use violence and terror, with all the terrible consequences for the people of Gaza. Hamas needs to make that choice".
Click here to read the full exchange.