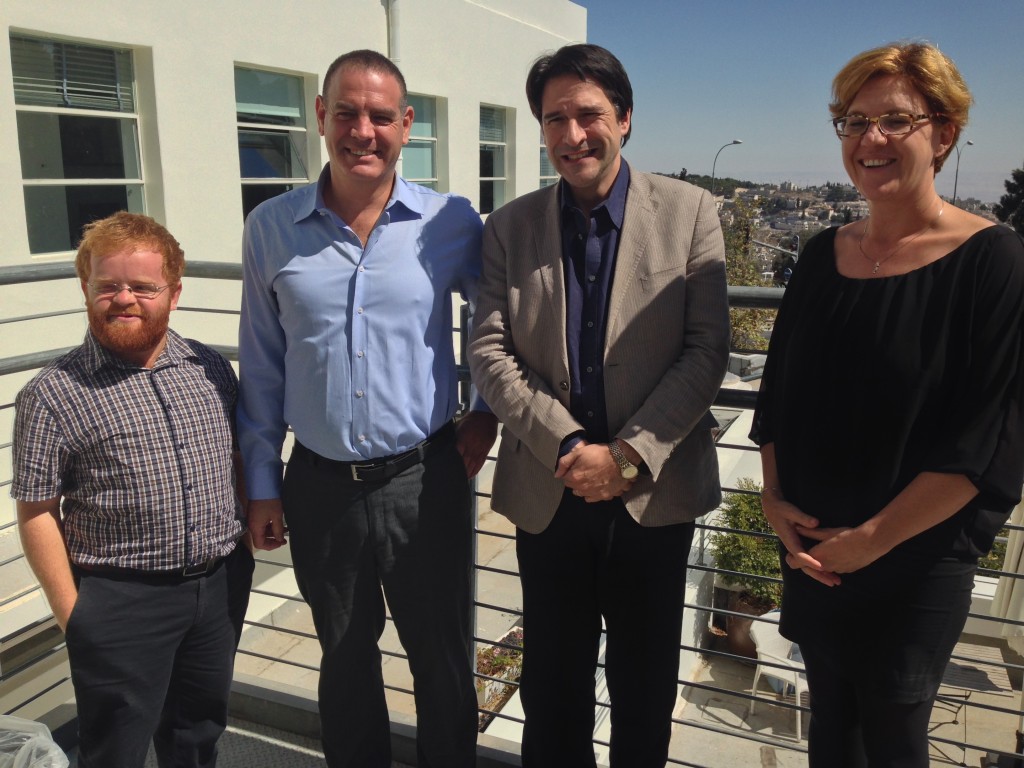 In October 2013, a tailored delegation was arranged by CFI for James Morris MP to learn about Israel's world-renowned cyber-security industry.
James, who has a keen interest in the field of cyber security, was able to see first-hand Israel's groundbreaking cyber security solutions and efforts to protect critical national infrastructure.
During his visit, James met with some of Israel's experts in the field, as well as pioneering cyber security start-ups.
The whistlestop visit included visits to Trusteer, a computer security company whose software to protect against financial fraud is used by nine of the top ten banks in the UK, as well as Jerusalem Venture Partners, one of Israel's preeminent venture capital firms and the largest investor in cyber security in Israel today.
The itinerary also included meetings with leading figures at the national Cyber Bureau at the Prime Minister's Office and Dr. Boaz Ganor, Director of The International Policy Institute for Counter-Terrorism at at the Interdisciplinary Center in Herzliya.
Following his visit, James Morris MP wrote an article, published by the Time of Israel, detailing his experience and the things the UK can learn from Israel's cyber security sector. Click here to read the article.
"In partnership, British and Israeli companies can pioneer groundbreaking cyber security solutions to the benefit of both nations. The UK-Israel Tech Hub launched by the British Ambassador to Israel, H.E. Matthew Gould, is already doing an exemplary job of promoting the UK as the European partner of choice for Israel's burgeoning tech companies. With senior Government officials leading a near-continuous series of high-profile business delegations to the 'Start-up Nation' it is clear to see that the UK is keen to learn from Israel's success."

− James Morris MP