Note to reader: We wanted to give you a trigger warning on what you may read below. We have chosen, as with every night of these briefings, to not share horrific images, however we want to alert you as sensitively as we can to the reports coming out of Israel.
Deputy Prime Minister Dowden: "Hamas is a terrorist organisation that has murdered in cold blood"
"Hamas is a terrorist organisation that has murdered in cold blood over 1,000 Israeli men, women and children, and now seeks to hide amongst the civilian population" Deputy Prime Minister Oliver Dowden told Sky News on Sunday.
"I believe that the Israeli Government is continuing to [abide by international law] against an enemy that hides amongst civilians". "It's the terrible nature of this appalling conflict", he added.
Discussing British-Israeli casualties on BBC's Laura Kuensberg show, he said that "sadly a number of British nationals have died, and we have put those numbers out there. There are still three British nationals unaccounted for. Now I cannot say for sure the exact status of them, because we don't know exactly where hostages are and what is happening in a very complex situation. That is the same for other nationals and indeed Israeli nationals".
Dowden also referenced "hateful conduct" in the pro-Palestinian marches taking place on the streets of Britain; "hurt that is caused when people stand there chanting From the River to the Sea, which is clearly denying the state of Israel, or Jihad".
Expressing "grave" concerns about marches taking place on Remembrance Weekend, he said that Armistice Day "is a moment when the nation is supposed to come together in remembrance of our fallen. I don't think it is appropriate to have marches in that context". I do have worries about… the level of violence and instability we may see with those marches", he adds.
"If you think about the moral outrage after George Floyd's murder…British society needs to have similar moral outrage about the murder of over 1,000 Jews in cold-blood", the Deputy Prime Minister told LBC. "In many ways, we haven't stepped up to the plate on that".
Ministers combating hate speech
Health Secretary Steve Barclay, Culture Secretary Lucy Frazer, and Education Minister Robert Halfon are clamping down on hate speech in the public sphere.
Health Secretary Steve Barclay wrote to the General Medical Council and Nursing and Midwifery Council underscoring that "hate speech and support for extremism or terrorism are not compatible with the responsibilities and duties of regulated healthcare professionals", being a UK doctor or nurse.
In his letter, he wrote that those supporting extremism and spouting hate speech must be "dealt with in a thorough and timely manner, with those involved facing appropriate sanctions".
"We must be sure that every person involved in our health system will provide the best possible care to patients from all communities and backgrounds", he added.
Culture Secretary Lucy Frazer wrote to chairman of the Charities Commission, Orlando Frazer expressing "concerns that a small number of charities may act outside of their charitable purposes, for example by supporting or aligning with proscribed terrorist groups, or promoting extremist narratives". She warned that "these activities both encourage hate and criminality and risk undermining our wider system of charity regulation".
She vowed that "officials will continue to refer any specific cases we identify that may be of regulatory interest to the Commission. I would be grateful if you could ensure these are reviewed swiftly and acted on where appropriate, including referring to the police.
Education Minister Robert Halfon has shared his concern with The Telegraph that "there is almost an invisible ghetto forming across our campuses", drawing on examples of Jewish students being screamed at and threatened.
Discussing UCL University College Union (UCU) calling for an "Intifada until victory!" in a recent motion in "solidarity with Palestinian workers and youth", Halfon said suspending Government engagement with the union is "certainly something I will look at very seriously".
Halfon stated that communities "cannot be living in fear". Reminiscing about university being "the best time of my life", he noted "it isn't at the moment for most Jewish students sadly".
Publishing the Education Department's five-point-plan outlined by Robert Halfon last week in his Board of Deputies of British Jews Briefing, Education Secretary Gillian Keegan said that "we must all confront the despicable antisemitism we're seeing on university campuses and across our society".
Former Prime Minister Boris Johnson visits Israel
Former Conservative Prime Minister Boris Johnson is in Israel this week to "express solidarity and support" with Israeli victims. He met Israeli President Isaac Herzog as well as Israeli-British army reservists.
After visiting the Kfar Azar Kibbutz, the former Prime Minister said that "this was witting evil – a systematic programme of torture and sadism that is in a different moral category from the actions of Israel's troops".
"Hamas was and is trying to cause maximum harm to the innocent. I wish all those who are demonstrating against Israel could see what I have seen today".
"It is absolutely vital that we who believe in Israel should do everything we can to show our support in the face of cruel, inhumane attacks on innocent people. Israel has the right to defend itself", he said.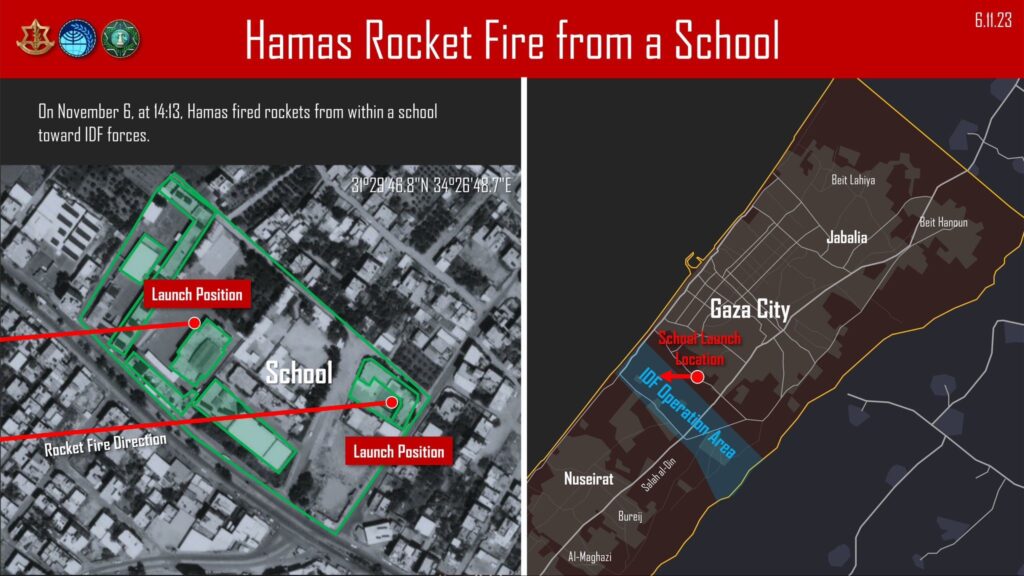 31 days after Hamas' deadly massacre on 7th October, 242 Israelis are still being held hostage in Gaza.
IDF Chief of Staff Lt. Gen. Herzi Halevi has emphasised that the return of the hostages remains Israel's top priority. In a statement Hagari said that "we, in the IDF and in the Shin Bet and in all the security agencies, haven't forgotten. We are making efforts around the clock. We collect every piece of information, we seize every operational opportunity."
Yesterday, Israeli Prime Minister Benjamin Netanyahu spoke with Miriana Splirik, President of the Red Cross demanding the immediate release of hostages from Gaza. He also asked the Red Cross to immediately visit all hostages to verify their health.
Eight-year-old Emily Hand, who was previously thought killed has been confirmed as kidnapped in Gaza. Her father, in an interview with CNN a few weeks ago when he believed Emily was dead, said: "I smiled because that is the best news of the possibilities that I knew… She was either dead or in Gaza and if you know anything about what they do to people in Gaza, that is worse than death. That is worse than death. The way they treat you. They have no food, they would have no water".
Yesterday, the remains of wheelchair-bound teen Ruth Peretz who was killed in the Nova Festival on 7th October, were all found. She alongside her father were confirmed dead shortly after the massacre, but Israeli services were unable to locate all her remains until now.
Four weeks after Hamas' deadly attack on 7th October, the IDF has reopened its Nahal Oz control centre at the Reim army camp which houses the Gaza division. Outside the command centre, a new mural has been painted of three soldiers in a field of sunflowers accompanied by text reading 'the flowers will continue to bloom". During the onslaught on the Nahal Oz base, Hamas killed and captured several IDF troops. The commander of the division Lt. Col. Ofir Avram said that "the story of the Nahal Oz command centre will forever be remembered as a story of heroism and fighting".
Since 7th October, over 9,000 rockets have been fired from the Gaza Strip towards Israel. Yesterday saw a heavy barrage towards central Israel and the suburbs of Tel Aviv. There was a red alert in the south of Israel yesterday where Hamas boasted that they launched an 'Ayash 250 rocket' from Gaza towards Eilat. The rocket was Intercepted by Israel's Arrow air defence interceptor.
Since the beginning of Israel's ground incursion into Gaza 36 IDF soldiers have been killed.
Northern border
An Israeli civilian was killed near Yiftah in an anti-tank guided missile attack launched by Hezbollah yesterday.
12 rockets landed in Kiryat Shmona yesterday causing damage to residential properties and electricity pylons resulting in power outages in multiple places across the city. No injuries were reported.
Hezbollah took responsibility for firing Grad rockets – a larger rocket with greater damage potential – at Kiryat Shmona.
Kiryat Shmona City Council has advised residents still in Kiryat Shmona to evacuate immediately.
This afternoon, rocket sirens sounded in Nehariya, Shlomi, Kiryat Yam, and Acre – all on Israel's northern border. Approximately 30 rockets were fired by Hamas terrorists from Lebanon within an hour. Sirens also sounded earlier in Malkia, Avivim and Dishon. Cars are prohibited to travel 0-2km of the border fence due to the threat of anti-tank missile fire by Hezbollah.
This evening, in response to a shooting attack from Hezbollah terrorists in Lebanon, the IDF struck a weapons warehouse as well as launching positions and other terrorist infrastructure.
IDF Chief of Staff Lt. Gen. Herzi Halevi said that the IDF is "ready at any moment to go on the offence in the north".
"We set a goal of restoring a significantly better security situation on the borders, not only the Gaza Strip", he added.
Houthi's
Overnight, a ballistic missile fired by the Iran-backed Houthi's in Yemen was fired towards Israel. The missile was shot down by Saudi Arabia as it entered their territory.
In a first, Israel's Arrow missile-defence system shot down a ballistic missile – thought to be fired by the Houthi's in Yemen – outside the earth's atmosphere. It is the first combat ever to take place in space.
Terror attack Jerusalem
This morning, two police officers were stabbed near Herrod's Gate, Jerusalem. This afternoon, 20-year-old Sgt. Elisheva Rose Ida Lubin succumbed to her injuries. From Kibbutz Sa'ad, she joined the police force in March 2022. The assailant, 16-year-old Palestinian from East Jerusalem, was shot dead at the scene.
West Bank
Since 7th October, 1,350 wanted Palestinians have been arrested in the West Bank including 850 affiliated with Hamas.
Yesterday, in an anti-terror raid, the IDF killed an Islamic State Operative and detained 36 wanted Palestinians, 18 of which are affiliated with Hamas, in Abu Dis, by the outskirts of Jerusalem. The operation was to arrest ISIS operative Nabil Halabia who was released from prison in July. According to an IDF spokesperson, Halabia "recruited a squad, purchased weapons and carried out a shooting attack against IDF forces in the area" since his release. "When forces arrived to arrest him, the terrorist opened fire, and in the exchange of fire he was shot and killed".
According to the Palestinian Authority Health Ministry, 130 Palestinians have been killed in the West Bank since 7th October, some from settler violence.
Aid into Gaza
Over 500 trucks of aid have entered Gaza since 7th October with 75 trucks carrying food, water, and medical supplies entering Gaza from the Rafah crossing yesterday.
On Friday, authorities found several oxygen concentrators meant to aerate the tunnels operated by Hamas hidden in an aid truck. "These weren't for use in the hospitals, but below them. That's why they were smuggled among boxes of cookies", said a senior Israeli Official tells to the Times of Israel.
Over a million litres of water are flowing daily through Israeli water mains into the Gaza Strip.
Yesterday evening, the Jordanian army airdropped equipment to the Jordanian field hospital in the Gaza Strip, in co-ordination with Israel.
On Friday, Hamas was caught trying to sneak terrorists out of Gaza into Egypt. Out of the list submitted to Egyptian and U.S. authorities of civilians needing treatment in Egypt, "a third of the people who were on the list that Hamas submitted turned out to be Hamas fighters", according to the White House. This in turn delayed wounded civilians from evacuating Gaza as well as foreign nationals.
The IDF also struck a group of ambulances on Friday, transporting Hamas terrorists. The Palestine Red Crescent Society acknowledged on 'X' that there were no patients in the ambulances struck by the IDF. They said that the "target was a group of ambulance vehicles returning from a mission to transport injured individuals to the Rafah border" and therefore had no patients on board.
U.S. Secretary of State Anthony Blinken speaking on Saturday in a press conference in Jordan said that "we all recognise we can't go back to the status quo". Speaking against a ceasefire, Blinken said one "would simply leave Hamas in place, able to regroup and repeat what it did on October 7".
Operation Swords of Iron
In order to protect Palestinian civilians, the IDF has sent 6 million voice messages, issued 4.4 million texts, dropped 1.5 million leaflets, and made 20,000 calls urging civilians in northern Gaza to evacuate their homes temporality to ensure their safety.
Yesterday, "IDF forces led by Golani surrounded Gaza City, reached the coastline, and are holding it. There is now Gaza North and Gaza South", said IDF Spokesman Rear Adm. Daniel Hagari. "We still allow a one-way corridor for civilians to go to the south", he added.
Between 10am-2pm on Saturday and Sunday the IDF allowed traffic on the Salah al-Din Road for Gazan civilians to reach the south.
Head of the Arab media division of the IDF Spokesperson's unit, Avichay Adraee, said that "Hamas fired mortar and anti-tank shells toward our forces, who were trying to open the road from the north of the Gaza Strip to its south so that they could protect yourselves. Hamas members carried this out because they wanted to keep human shields for themselves and their leaders".
In the last 24 hours, the IDF has struck 450 military targets belonging to Hamas. 2,500 targets have been struck since Israel's ground incursion into Gaza began.
10 Hamas commanders have been killed by the IDF since the war began.
IDF forces have located rocket launchers amongst an old amusement park, as well as within metres of a children's pool.
This evening, IDF spokesperson Rear Adm Daniel Hagari revealed that "during the ground fighting in the Gaza Strip, IDF forces located and uncovered evidence of Hamas' use of civilian compounds for terrorist purposes. During an activity to locate terrorist infrastructures and clean up the space by the combat team fighters of the 460th Brigade, launch pits for rockets were found in the compound of a mosque and they were destroyed".
The IDF also found "over 50 rockets ready to be launched into Israel, inside a youth movement compound in the north of the Gaza Strip".
Amichai Eliyahu
Israeli Heritage Minister Amichai Eliyahu said on Sunday in a radio interview that one option was to set a nuclear bomb onto Gaza. The Minister, a member of the Jewish Power Party and a member of Netanyahu's Government, is not involved in Israel's War Cabinet. He has since been suspended from the Government.
Prime Minister Benjamin Netanyahu said that "Amichai Eliyahu's words are detached from reality". "Israel and the IDF are acting in accordance with the highest standards of international law in order to prevent harm to uninvolved people, and we will continue to do that" he added.
Israeli Defence Minister Yoav Gallant condemned Eliyahu's "baseless and irresponsible" remarks reassuring others that "these are not the people in charge of Israel's security".
Opposition Leader Yair Lapid called on Netanyahu to fire Eliyahu, stating that his comments were "a horrifying and insane remark by an irresponsible minister".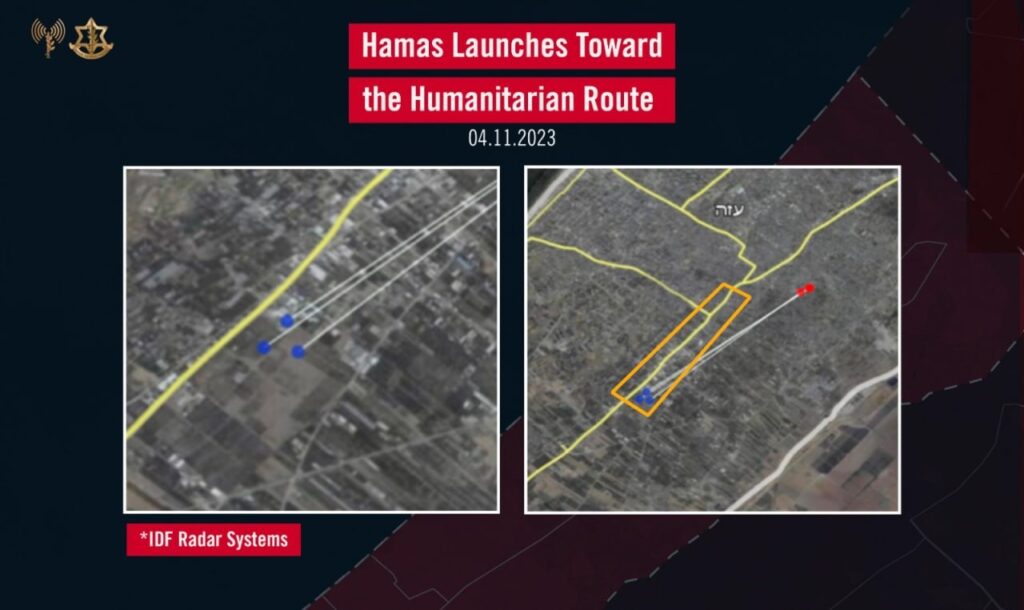 During this difficult time please consider donating to Magen David Adom's urgent appeal https://mdauk.org/
Please also email your MP to share your support with Israel. You can do this via We Believe in Israel: https://tinyurl.com/mr2rcbej