Note to reader: We wanted to give you a trigger warning on what you may read below. We have chosen, as with every night of these briefings, to not share horrific images, however we want to alert you as sensitively as we can to the reports coming out of Israel.
What you need to know today:
Entrance to Hamas tunnel found beneath child's bed in Gaza
Israel agrees to pauses in conflict to allow additional aid in; follows humanitarian corridor Israel opened last weekend enabling tens of thousands of civilians to leave northern Gaza
900 Hamas rocket launches have been carried out from civilian sites including schools, mosques, hospitals and cultural centres
Universities Minister: Universities "should be proactive" in combatting campus antisemitism
What you need to know today:
Vice Chancellors shouldn't just be reactive when events of antisemitism occur. They should be proactive", said Universities Minister Robert Halfon MP.
"I'm incredibly concerned" about Jewish students on campus, he told Nick Ferrari on LBC this morning. "I think at the current time in some of our universities… I worry that they are not a safe and welcoming place for Jewish students". He said his Department are "doing everything possible… to ensure universities look after their Jewish students".
The Minister noted that "it's a very difficult time for Britain's Jews and I've sadly described what's going on in some ways as an invisible ghetto forming around Jewish people that they are retreating behind because of ever increasing antisemitism, whether it's on our campuses, in our universities, or just Jewish students trying to go to school peacefully". "It's incredibly upsetting", he added.
Former Chancellor of the Exchequer, the Rt. Hon. Nadhim Zahawi MP alongside Conservative MPs Henry Smith and Jonathan Gullis, have signed a letter to President of UCL, Dr Michael Spence, alongside over 500 UCL alumni demanding UCL take action against an ''appalling torrent of antisemitism'' at the institution. The letter states that since the 7th October when "Hamas terrorists violently murdered 1,400 civilians in Israel. Entire families were brutally killed and tortured. Children were burned alive and beheaded", "the UCL community has been set ablaze with constant antisemitism and bigotry of the most vile kind".
"The repeated calls" for ''intifada'' and ''resistance'', the letter states, can "only be interpreted as glorifying the murder of Jews at the hands of Hamas''. ''Such language and behaviour has no place in any modern institution of higher education…and puts the lives and security of Jewish students and staff at risk'', it warns.
Welsh Conservatives reject Plaid Cymru motion calling for ceasefire
The Welsh Conservatives have rejected a Plaid Cymru motion in the Senedd calling for a ceasefire, asserting that Hamas was "hellbent on Israel's annihilation". Darren Millar MS spoke of his hope for an end to the violence, but said that it is "impossible to see how to achieve one without Hamas being removed from Gaza. Hamas is an obstacle to the long-term peace we all want to see". The Senedd Member for Clwyd West asserted: "Hamas must release their hostages unconditionally and lay down their arms". He labelled Hamas a "racist, genocidal, misogynistic and homophobic organisation that is hellbent on terror". He said: "Israel, as is the case for any sovereign state, has the right to defend itself and its citizens in the face of such barbarity, and that is why Israel has set out on this mission to dismantle Hamas in a bid to prevent similar attacks in the future. But it's important to draw the distinction here: Israel is at war with Hamas, it is not at war with the Palestinian people".
Mr Millar condemned Hamas for its use of Gaza's civilian population as human shields: "Let's be clear, Hamas doesn't care about Palestinian civilian casualties". Warning about Hamas's misuse of humanitarian efforts, he cited how "U.S. authorities confirmed that efforts to bring injured civilians out of Gaza were being disrupted because Hamas was attempting to sneak its wounded fighters out instead of civilians".
Dr Matthew Offord MP's reflection on his visit to Israel:
"This visit and viewing the images of the atrocities perpetrated were incredibly harrowing but I believe people need to bear witness to what happened", said Dr Matthew Offord MP reflecting on his two-day trip to Israel with ELNET. "As with the Holocaust, there are people saying the attacks on 7th October never happened or were fabricated by Israel. But it is not possible to replicate the smell of the dead bodies I looked upon in Shura with the same stench that lingers in the homes at Kfar Aza".
"It goes without saying, every civilian death in Gaza is tragic but people are being used as human shields by Hamas. No moral equivalence exists between the independent, sovereign and democratic state of Israel with a bunch of terrorist criminals called Hamas", he added.
"It is impossible for a ceasefire to be declared between two such entities – especially as Hamas don't want one".
"The international community has to support Israel's right to defend itself and remove Hamas. Only that will give the people of Israel security and – as importantly – Palestinians freedom", Offord declared.
Matthew Offord's account of his visit can be found on his website.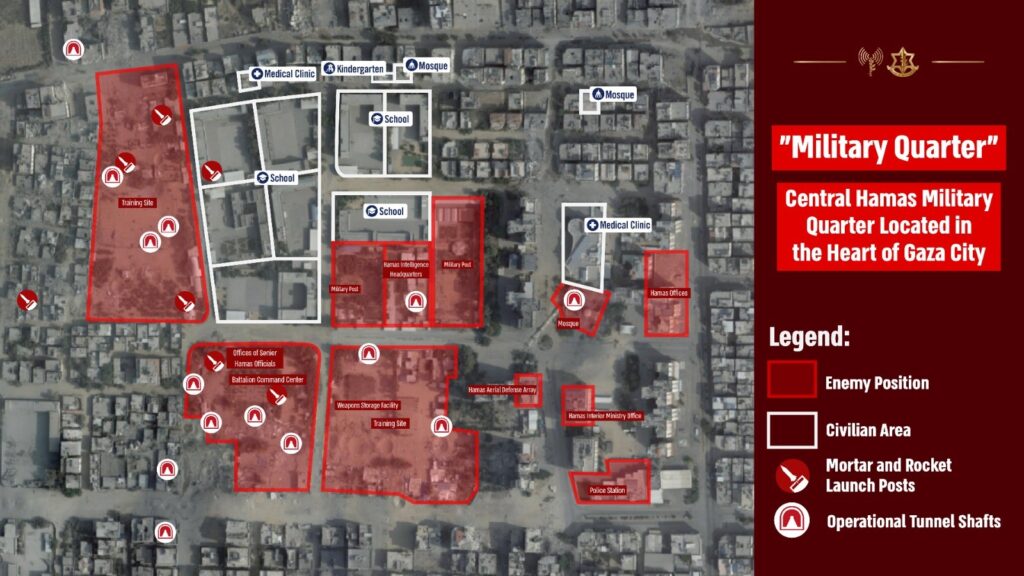 Latest Events
Israel has agreed to localised pauses, allowing for the entry of aid into different northern Gaza neighbourhoods each day. Pauses will allow civilians, who will be notified three hours ahead of time, to reach the IDF humanitarian corridor established last Sunday for their evacuation from north to south. Israel has also agreed to open a second north-to-south humanitarian corridor along the coast, according to White House. Tens of thousands of civilians have used a humanitarian corridor Israel established last weekend to head southwards away from the main conflict zone.
Israeli Prime Minister Benjamin Netanyahu has said last night that "a ceasefire with Hamas means surrender to Hamas".
Head of Mossad David Barnea met with CIA Director William Burns and Qatari Prime Minister Al Thani in Doha yesterday, to discuss the release of hostages. Israeli officials have since said that "we are not close to finalising a deal, but the deal has not collapsed, and we are making slow progress. We need patience. There is no deal in the works for the release of all the hostages".
Oren Goldin, a father of two, believed to be kidnapped by Hamas, has been confirmed dead. The identification of bodies is taking considerable time due to missing remains and badly mutilated bodies.
Rockets continue to be fired from Gaza towards Israel. The IDF has said that 12% of rocket launches from Gaza have fallen short and landed in Gazan territory.
Approximately 900 rocket launches have been carried out from civilian sites including schools, mosques, hospitals and cultural centres.
After a three-day lull of rocket fire towards central Israel, a large barrage of rockets was launched towards central Israel this afternoon directly hitting Rishon L'zion and Tel Aviv. Two females were injured in Tel Aviv. Multiple rockets were intercepted.
The Democracy Institute has carried out a poll on Israeli feelings towards the state. The findings conclude that Israeli citizens of all backgrounds feel an unprecedented level of connection to the state, including Israeli Arabs at a historic high of 70% connection with the state.
Northern border
The IDF carried out strikes in Syria last night in response to the UAV hit on a school in Eilat yesterday.
"The Syrian regime is fully responsible for all terror activity that is carried out from Syrian territory. The IDF will respond severely to any attempt to harm the territory of the State of Israel", an IDF spokesperson said.
This morning, Hezbollah announced the names of seven terrorists, killed "on the way to Jerusalem". According to Israeli reports, 70 Hezbollah terrorists have been killed since the beginning of the war.
Iran
Iran's Foreign Minister Hossein Amir-Abdollahian, told his Qatari counterpart that "the expansion of the war in Gaza is inevitable".
Operation Swords of Iron
Yesterday, around 50,000 Gazans used Israeli humanitarian corridors to evacuate the north of Gaza to the south. The humanitarian corridor was once again open today.
Israeli Prime Minister Benjamin Netanyahu said "we don't seek to displace anyone… What we're trying to do is get the Gazans in the northern part of the Gaza Strip where the fighting has taken place to move one to four miles south where we have established a safe zone".
"We want to see field hospitals… we're encouraging and enabling humanitarian help to go there. That's how we're fighting this war", he added.
Underneath a child's bed in a house in Gaza City, a tunnel entrance was found by IDF soldiers. A reservist engineering officer told journalists that "it is not ethical, the way that Hamas works… They use a children's room to hide a tunnel, below a child's bed… This is the reality".
Lt. Col. Adoniram, commander of the 614th Combat Engineering Battalion, told The Times of Israel LINK that the IDF "encounter a lot of weapons [and] a lot of tunnels; under a children's room… we found them in playgrounds, we found them in kindergartens, and in mosques". "Tomorrow morning someone will say 'Why did they attack a mosque?' This is why," he added. Most of the tunnels and weapon production and storage facilities found have been deep within civilian sites.
"The goal is that when we leave here, there won't be a single tunnel", said Adoniram.
This morning, the IDF revealed that it had killed Ahmed Musa, commander of Nakhaba, who was commander of the deadly terror attack in Kibbutz Zikim and Yaftach. He also led a terror offensive in recent days against IDF troops in western Jabaliya.
Omar Alhandi – a platoon commander, and Mahummad Kahlot – head of Hamas' assassination unit in the northern division, were also killed by IDF forces.
Last night, Reserve fighters from the 252nd Division, killed 19 Hamas terrorists as they prepared to attack IDF forces.
The IDF located and destroyed a container located on the beach comprising 20 rocket launchers. Forces also discovered a rocket launcher near residential buildings in the neighbourhood of Sheikh Ejalin.
28 rocket launch sites and 91 tunnels had been found in the northern Gaza area alone within the first 10 days of Israel's ground incursion. The IDF has so far destroyed over 150 tunnel shafts.
Since the beginning of the war, the IDF has struck 15,000 terror targets in the Gaza Strip and discovered 6,000 weapons including anti-tank missile launchers, rockets, mortars, and explosives.
Gaza after the war
"We don't seek to conquer Gaza. We don't seek to occupy Gaza. And we don't seek to govern Gaza," Israeli Prime Minister Netanyahu has said. "What we have to see is Gaza demilitarised, deradicalised and rebuilt. All of that can be achieved".
President of the Palestinian Authority Mahmoud Abbas, said the PA are "ready to return to controlling Gaza in exchange for a comprehensive political solution".
During this difficult time please consider donating to Magen David Adom's urgent appeal https://mdauk.org/
Please also email your MP to share your support with Israel. You can do this via We Believe in Israel: https://tinyurl.com/mr2rcbej