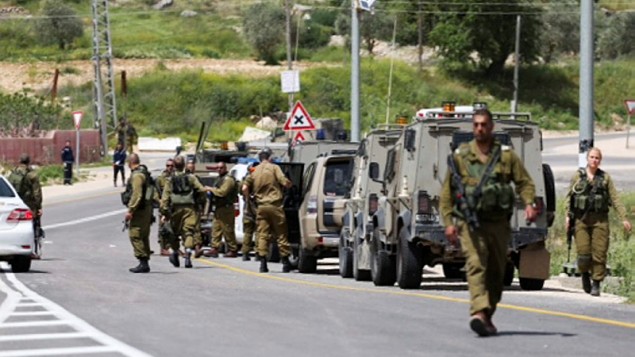 Today, an IDF soldier was stabbed in the neck and seriously injured, and a second soldier was stabbed and lightly injured, in the West Bank. The Palestinian attacker was shot dead by the second soldier.
The incident took place around 10 a.m. north of Ramallah on Route 60, the main artery in the West Bank, outside the West Bank settlement of Shiloh.
Both soldiers received treatment on site and the seriously injured one was air lifted to Jerusalem for further hospital treatment.
Some news sources are reporting that Palestinian sources identified the attacker as Muhammad Karakera, 29, from the nearby village of Sinjil.
It has been reported that following the attack, IDF soldiers raided Karakera's home and interrogated his father, however no arrests were made. Karakera's body was taken to the Abu Kabir Forensic Institute.
Just last week another IDF soldier was stabbed by a Palestinian close to the security barrier near Oranit, east of Tel Aviv. He suffered light injuries but overcame his attacker, who was arrested and interrogated by Israeli authorities.