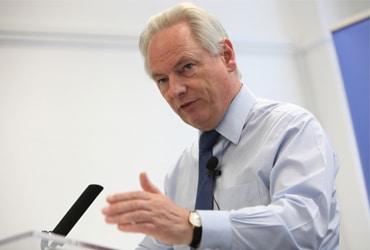 Building on existing strong bilateral ties in the fields of digital and cyber security, Rt. Hon. Francis Maude MP, Minister for the Cabinet Office has announced that three UK-Israel academic collaboration projects will receive £1.2 million of joint cyber research funding from the Government.
Cabinet Office Minister Maude welcomed the strengthening of UK-Israel bilateral ties in the sector and praised Israeli innovation: "On a recent visit to Israel I saw for myself the strength of cyber and digital innovation and how it drives a thriving Israeli digital economy. Cyber security is a shared global threat and I'm pleased that we are deepening our research relationship. My congratulations go to the successful joint teams and I wish them well with their joint projects".
He underlined: "As part of our long-term economic plan this government wants Britain to be one of the safest places to do business and access services online".
The ventures will see UK and Israeli academics work together on six specific areas of research into the growing global cyber security threat. These include the areas of identity management, governance and regulating cyber security, privacy assurance and perception, mobile and cloud security, human aspects of security, and cryptography.
The bilateral UK-Israel academic partnerships are: the University of Bristol / Bar Ilan University; University College London / Bar Ilan University; The University of Kent / Ministry of Science and Technology.
In March 2014, the UK and Israel signed a Memorandum of Understanding on bilateral digital cooperation, committing to work together and exchange information on digital government to help citizens, businesses and their respective economies.
Israel is one of the founding members of the Digital 5 (D5) group of leading digital governments, which met for the first time in London, in December 2014.